mb3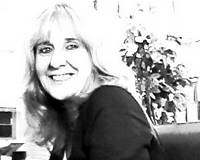 My Art 2 classes are beginning a unit on self-portraits. We will be drawing in charcoal, and so we are taking digital pictures and printing them in black and white as references.
Since I cannot show you pictures of my students online, you get to see my headshots.
I was told the first pictures that I posted of myself weren't very good. Maybe these are better?
As I play around with photo-editing, I am reminded once again of how much I love black and white photography.
So clean..no distractions.